Horseradish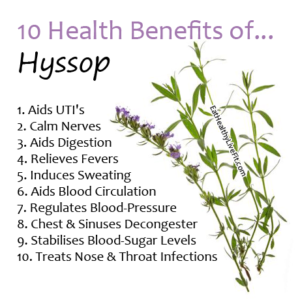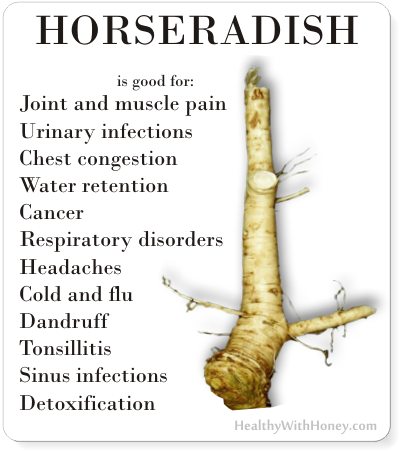 Improves Digestion
Some of the elements in horseradish act as gastric stimulants and the plant as a whole is known to have a sizable impact on digestion and nutritional absorption. The phytochemicals in the root stimulate various glands in the body, including those for salivation, gastric, and intestinal juices.When combined with the fiber content of the plant that bulks up bowel and stimulates peristaltic motion of the smooth intestinal muscles, horseradish can ease any digestive issues and regulate bowel movements, while decreasing the occurrence of constipation and diarrhea.
Improves Bone Health
There is a modest amount of calcium in horseradish, which forms an essential part of bone health, growth, and repair. Adding a significant amount of calcium to your diet can keep your stronger and younger, while also reducing your chances of developing debilitating conditions like osteoporosis.
Helps in Pregnancy
The high levels of folate found in horseradish mean that it protects mothers and infants from pregnancy issues, and also stimulates the development of the fetus, thereby eliminating the chances of neural tube defects. However, too much of the spicy condiment can be dangerous for pregnant women, so restrict your intake.
Boosts Metabolism
Horseradish is packed with proteins, vitamins, and minerals, but lacks fat and calories.This means that the protein can directly be metabolized into useful energy, new tissue, muscle matter or cellular material that can be used to repair and bolster defenses against toxins and illness. Your energy levels can increase and the pungent sinigrin in it can make you aware and focused, raising your concentration level.
Diuretic Property
Horseradish has a diuretic quality that stimulates urination. [1] This is good for a number of reasons, including the regular release of dangerous toxins from the body, cleanliness of the kidney, and a reduction in weight, since 4% of urine is actually composed of body fat.