FULL LOTUS POSE
Hold for up to one minute, or for the duration of your meditation or pranayama practice.
Release the pose by very slowly and gently extending both legs along the floor in Staff Pose.
Repeat the pose for the same amount of time with the opposite leg on top. Release the pose, and then rest in Corpse Pose (Savasana) for at least five minutes.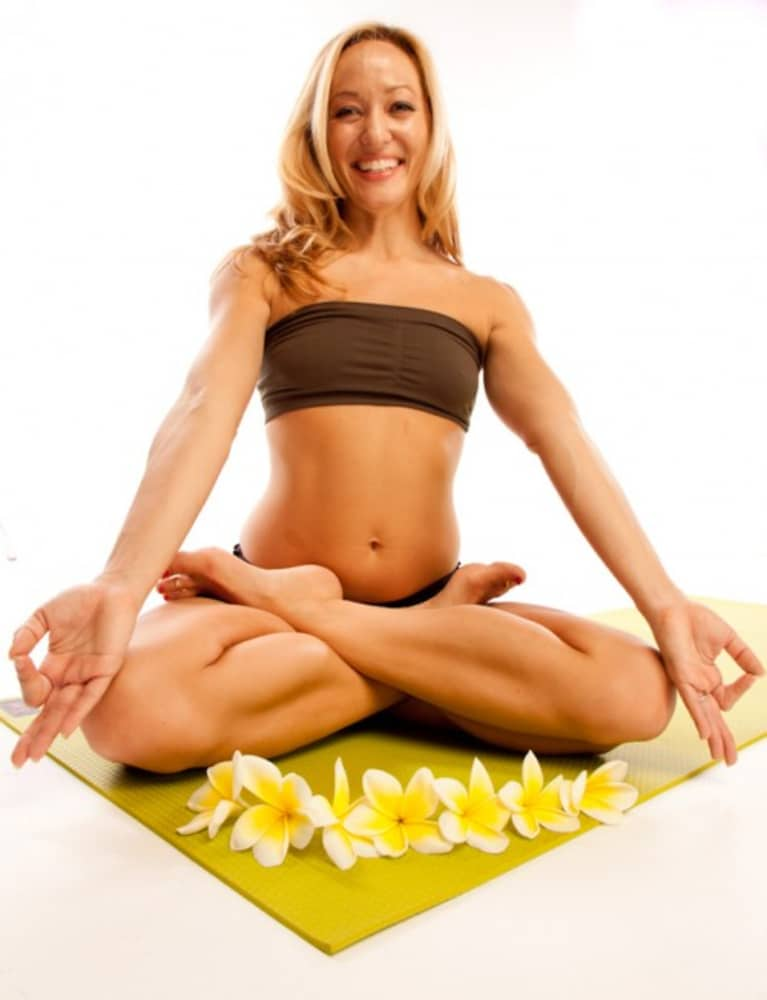 An ancient meditation chant ("mantra" in Sanskrit), "Om Mani Padme Hum," roughly translates to "Hail to the jewel in the lotus." It is believed in some traditions that chanting this mantra while in Lotus Pose will purify, liberate, and unite the mind, body, and spirit.